Step 1: Contact Embassy Step 2: Engage experienced Lawyer Step 3: Be strategic

When a person travels overseas they leave behind their Country's legal support systems, emergency service capabilities and medical facilities. Whilst your Government is obliged to provide prisoner support, there may be limitations. Read the Consular Services Charter applicable to your country. Familiarise yourself with local laws and customs where your loved one is arrested, they may face a significant period of detention before their case goes before a court. Don't offend the detaining state by saying their laws are ridiculous (even if you think they are). Remember that governments cannot march over the jurisdictional rights of another State to impose its own rule of law there. There are mechanisms to redress an injustice. Foreign internment is a complex issue and needs to be managed expertly.

Are people arrested in foreign countries better off keeping a low profile?
They are best to engage experienced legal representatives who can offer sound legal and media strategies combined with diplomatic solutions to secure best outcomes. Amateur online campaigns, fist waving and sensational magazine stories ..... do nothing to improve a prisoner's situation.
Is there a kind of best practice to dealing with the law and courts overseas for Australians in trouble ?



Engage people who have runs on the board and have the respect of governments and non government organisations....who are credible and credentialed ... who have operated in the field and can think strategically to align all the partnerships required to bring forth positive working relations. You'll need someone to help you navigate the diplomatic minefield and to negotiate and secure best outcomes. Work with consular staff and become familiar with local laws and how they might affect the prisoner. Above all maintain integrity of the campaign.
---
Australian Journalist sentenced 7 years in Egypt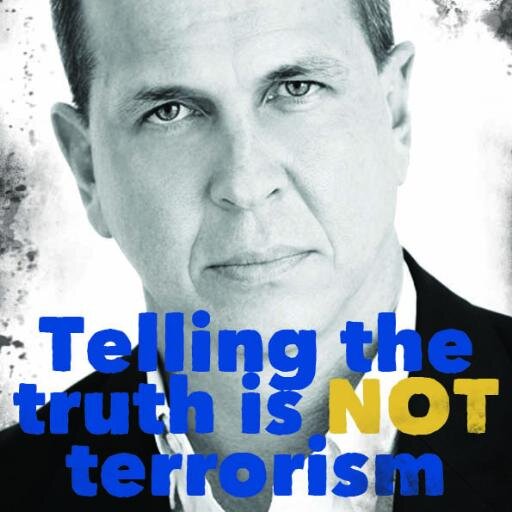 Australian journalist Peter Greste continues to remain in prison in Cairo. His family are shattered by the court findings but courageously vow to fight for his release. Australian lawyer Geoffrey Robertson, QC, told Sydney Morning Herald that the sentence handed down to Greste was "an outrage and a blatant breach of the international guarantee of freedom of speech". The Australian Prime Minister Tony Abbott and other world leaders also agree that the sentence was inappropriate. The International Covenant on Civil and Political Rights, adopted by the United Nations in 1966, commits its signatories to supporting freedom of speech, due process and a fair trial. Egypt is a signatory to the ICCPR.

Related news:
Peter Greste's parents 'shattered' over Egypt court sentence Click here
Journalists the world over are uniting to call on Peter Greste's release: Click here

** Community and friends Facebook: click here Petition to Free Peter Greste: Click here
**** Peter is being detained in Egypt's Tora Prison Click here
****** Insights to Tora Prison from a Canadian Journalist Click here
SIGN THE PETITION
Please sign the petition to call on the Egyptian Government to release Australian journalist Peter Greste. He has been wrongly condemned and his family are suffering terribly because of the injustice he has been subjected to. He has been tried in violation of International mandates to which the Egyptian authorities signed on to. Sign here

FREE PETER GRESTE FACEBOOK FEEDBACK
"I really feel for Peter's family. My own family was given the news this time 13 years ago that I was to be sentenced 7 years in a communist prison after the Australian government agreed that my husband and I were hostages. It was a horrific time and the sentencing blew our minds but thankfully the Government persisted and negotiated an unprecedented presidential pardon. We were home within five months. A year of unlawful and arbitrary detainment in total. My parents never got over this but thankfully we are all living life with many new and exciting adventures. Stay strong... miracles do happen" - Kay Danes, OAM

"Yesterday's result is a complete injustice. Sending positive supportive vibes to Peter and the Greste family to not give up hope that somehow the Egyptian leaders will listen to your vocal chorus or supporters both here in Australia and internationally to free Peter...." Natasha Ginnivan

"I am so sad and disappointed to hear the verdict! This is devasting...the australian government needs to step in and try harder!" Yvette Cunningham

FREE PETER GRESTE FACEBOOK: click here
---
Foreign Prisoner Support Service advocate a finalist in National Human Right Awards - Read Full Copy Here
KALARU-BASED human rights advocate Martin Hodgson named a finalist for a prestigious award by the Australian Human Rights Commission. "After weeks of intense deliberation, the judging panel has considered the record 71 nominations received for the Community Individual Award and the Community Organisation Award and delivered a shortlist of four finalists for each," the commission said. According to the commission, they are the two most vigourously contested categories for the 2013 Australian Human Rights Awards. Martin is one of the very few people to have been selected as a finalist two years running.
FPSS Senior Advocate Martin Hodgson speaks to ABC News radio about Peter Greste.
"The fact is, the Department of Foreign Affairs and the Australian Government has failed until the day Peter Greste arrives back in Australia.... I always felt that unless a lot more had been done at a government to government level that Mr. Greste would face a prison sentence." Click here for Interview
---
"I provided a map so the CIA would know where to look"
March 12, 2014 |
Jemma Galvin
Australian Kay Danes suffered unlawful imprisonment and torture in Laos at the hands of communist officials back in 2000, but came out of the ordeal with a message for the world. Now, she has been honoured with the prestigious Medal of the Order of Australia for her social justice and human rights work...
Original story: Click here



Where is Sombath Somphone?

Sombath Somphone was kidnapped from his Vientiane office in December 2012. Police security footage show he was stopped at a police checkpoint in the capital and taken into custody. He has not been seen since. Enforced disappearances—the detention of persons by the state, usually the military or police, followed by a refusal to reveal their fate or whereabouts—has become a major human rights concern in Asia.(Regional Report)


Human Rights Watch Report : Click here FPSS Campaign Page: Click here
Laos block investigation: Click here (Mar 2013) US-Hmong Men kidnapped in 2008 still missing: Click here